Way back in November 2019 I was asked to join a panel at the Books on Tyne Festival hosted by Newcastle Libraries to discuss our Books for the Apocalypse. Lots of jokes were made about the poor weather, though none of us could have known the horrors that lay in wait in 2020.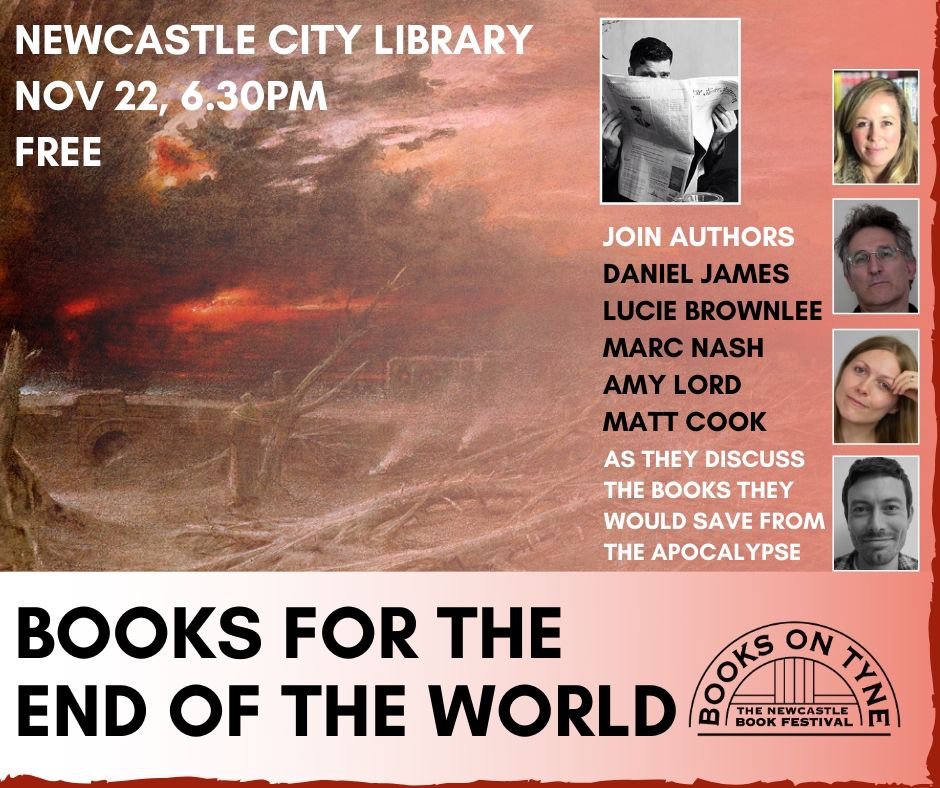 Still, it was a great night chatting to Marc Nash, Daniel James, Amy Lord and Lucie Brownlee about their chosen bunker books.
My first choice was Galapagos by Kurt Vonnegut…you can listen to the whole novel here…https://youtube.com/watch?v=7XOlSiH-md4&t=21766s and even follow him on twitter too @Kurt_Vonnegut.
Second was Infinite Jest by David Foster Wallace. The DFW Audio Project http://dfwaudioproject.org is an interesting introduction to his work if you don't know it (or even if you do). Here is David reading from/discussing Infinite Jest in '96.
My final choice was Joy Williams' @NewYorker fiction – mainly because she writes so brilliantly about pending death, and also because I wanted to be able to create a post-apocalyptic project of searching for copies of the New Yorker with her stories in inside abandoned houses.
Here are two incredible readings and discussions of 'Chicken Hill' https://newyorker.com/podcast/fiction/dana-spiotta-reads-joy-williams and 'Stuff'.